Design Inspiration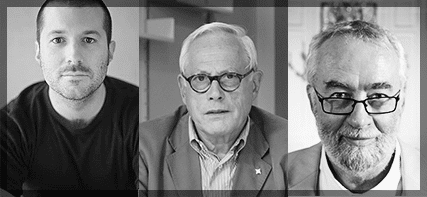 Below is a collection of links to inspire your art. Enjoy. Create. Go and make something.
Dieter Rams on Good Design as a Key Business Advantage
Article about Dieter Rams and his legacy. Presents his famous, Ten Principles for Good Design. Includes an exclusive interview with Dieter Rams.
Jonathan Ive interview: Apple's design genius is British to the core
Great interview with Jonathan Ive. Once again he pushes the notion of attention to detail and being in a state of constantly designing. Great quote, "I think subconsciously people are remarkably discerning. I think that they can sense care."
Remembering Bill Moggridge
Article dedicated to him. He invented the design for the laptop computer. Coined the term interaction design. Passed away on September 8th, 2012. Cooper-Hewitt, National Design Museum honors his life and has published a related video as well.
---
---
Date
September 11, 2012
---
---